Dentoalveolar surgery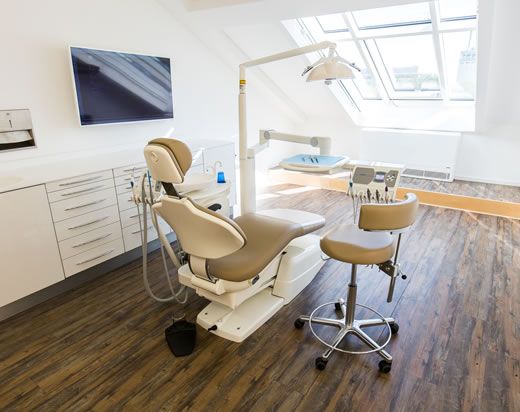 (tooth extractions, surgical wisdom tooth extraction)
The normal dentition of adults on each side of the jaw consists of two incisors, one canine, two Vorbackenzähnen and three molars. The wisdom tooth is the third molar teeth and this is in the oral cavity most rear.
It is the one tooth that is formed during the growth phase as the last tooth. Its development is often completed until adulthood.
In most people, the space in the jaw for the wisdom teeth is not enough, so they often can not classify correctly in the teeth themselves. The teeth then remain wholly or partially enclosed in the jaw, this state is referred to as "retiniert" (withheld). Since this problem up to 80% of young adults concerns in the European population, most people have to deal with sooner or later the question of the removal of teeth.
The decision to remove your wisdom tooth, which has taken their family dentist can have several reasons. He has already led to pathological changes in the jaw or teeth or those are to be expected.
To answer these questions in addition to general dental x-ray examination, an overview (called radiograph) is made in the rule. In special cases, such as at a position of the wisdom tooth close to a nervous feeling, a three-dimensional X-ray image (DVT, CT) may be required.
« zurück