Extra-oral implants in epithetics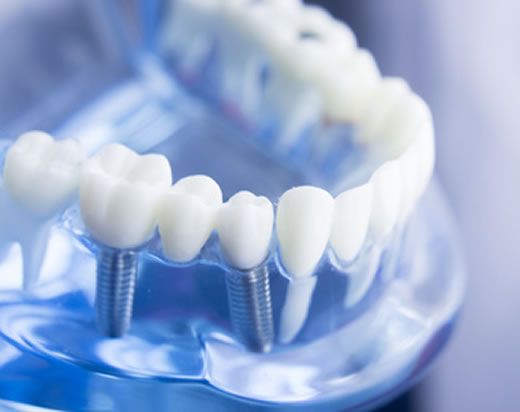 Defects of the ear, nose and orbit can be genetic. They are usually a result of trauma or tumor surgery. The plastic surgical reconstruction of congenital and acquired facial defects is a primary option aesthetic and functional rehabilitation. Speaking of the scale of operation, the expected extent of the operative approach, general health or age of the patient to surgery or to the defect area for better early detection of recurrence within the tumor after-care remain viewed directly, the result is the indication for epithetic supply.
Influencing factors are the size of the defect, the tissue bed and the edges of the defect area. It is considered to be advantageous when the defect size is sufficiently large, the fabric is not pre-irradiated bed and having the edges of the defect area a healthy wide margin with stable soft tissue and muscular without agitation. Disadvantageous to small defects, pre-irradiated areas which are then often have a thin, dry and / or irritated skin and border areas which are subject to a muscular movement.
As epitheses materials the following are used:
Polymethymethacrylate´s to produce resection prostheses and intraoral obturators,
permanent soft silikon materials to manufacture prostheses. These are individually configurable in their coloring and can be supplemented with natural hair. Eye epitheses can be provided with individualized glass bodies to substitute the corpus vitreum.
The fixation of prostheses can
using bonding techniques (adhesive),
by combining it with a spectacle frame
or carried by implants.
The topographic positioning of implants for facial prosthesis depends on the defect localization, the size of the epithesis and the bone in the area of ​​the defect edge. Endosseous implants are suitable for the temporal bone, the bony orbital frame, the zygoma, the aperture piriformis and the pterygoid process. The bones of the facial skeleton are 2.5 to 5.5 mm thick, so that special short implants of larger diameter are used. The implants should be advertise in parallel in order to facilitate the fixation of the epithesis. Two or three web-connected, powered telescope or retroauricular magnet anchored implants can secure the support of a epithesis of the outer ear. 4 implants either web-connected or equipped with magnetic attachments used - for fixation of eye epitheses will be inserted in the cranial and lateral bony of the orbital rim.
For fixing of mid facial epitheses of nasal defects and partial or total upper jaw defects a fixated by at least three implants placed parallel to each other and additionally another perpendicularly inserted implant at the basis for a web framework are required.
« zurück